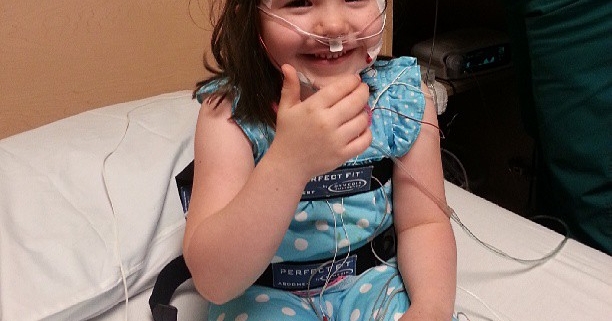 Tips for Your Child's Sleep Study
Tips for Your Child's Sleep Study
By Amanda Jones RPSGT- A Sleep Technician Mommy
An in-lab sleep study can be stressful for the adult patient. But bringing your child in for a sleep study can be nerve-wracking for the both of you. Our Sleep Technician Manager (and mommy of 2) is here to help give you some tips for your child's sleep study and what to expect.
Pediatric Sleep Study Tips
To best prepare your child, keep napping to a minimum on the day of the study. Keeping your child from napping may help them fall asleep easier in the lab. Of course, it may be difficult to prevent your child from falling asleep, but do your best to minimize napping the day of the study.
You and your child will be greeted by a friendly, experienced licensed sleep technologist. You both will be shown to your private room for the night. Our rooms have a queen size bed, TV, and an overstuffed recliner for your comfort.
The sleep technologist will go over any questions you may have prior to starting the study. Your child will be asked to sit in a computer chair while the wires are applied. The hook up can take up to 30 minutes, so if your child has an iPad, book, or toy they like, feel free to bring it!
During the hook up, the sleep tech will politely explain why the wires are being applied. This, in turn, will make your child feel more comfortable. As an example: For some younger children, some techs will say the wires will test for superpowers! This set-up includes the following equipment:

A bandage-like sensor that measures your child's oxygen will be placed on the toe or finger
Small plastic prongs at the nose will measure your child's exhaled air
Elastic or cloth belts will be placed on your child's chest and stomach, usually over their pajamas
Stick-on electrodes will be placed on your child's face and chest to measure eye movements, heart rate, and muscle tone during sleep.

A few additional electrodes are applied with a washable paste on your child's scalp to measure stages of sleep

We do recommend and ask that the parent sleep in the recliner and not in the bed with the child. This is so we get a clear recording of your child's movements and sleep patterns. If the parent were to sleep in the bed with a child and simply just change positions, it could cause the child to wake up or make it look like the child was moving their leg.

We understand that this can be stressful and at times scary for your little one, and they may need your comfort while laying in bed. This is OK. We only ask that once the child is asleep, you exit the bed quietly and move to the recliner to sleep.

If your child has any comfort items (blanket, stuffed animal, etc.), we recommend and welcome them to come to the sleep over as well!
If your child likes to have a bedtime snack or a specific nighttime drink (ex: milk), make sure to bring those as well. The lab does have a refrigerator, a water cooler with hot and cold water and a microwave, if needed.
No need to worry if your child is a restless sleeper. The sleep technologist will be monitoring your child and the leads throughout the night. They might have to come into the room a few times to adjust or reattach wires that come loose.
If your child has a hard time tolerating the study, don't worry. The sleep technologist is experienced working with children and will work hard to get the proper data for the doctors. The doctors are great and are equipped to read the data collected, even if its not perfect.
If your child has bed-wetting accidents at night, that is not a problem! Kindly let the tech know so they can lay down extra protection.
The wires are pain-free to attach, as well as remove. We have adhesive remover on hand for an easy removal in the morning with little irritation! There will be some paste residue on the face and head once the wires are removed. This residue is water soluble and will wash out with warm water. Using conditioner can help make the paste removal easier, as well as micellar water or rubbing alcohol.
Pediatric Sleep Disorders
Up to 50% of children will experience a sleep problem. Early identification of sleep problems may prevent negative consequences, such as daytime sleepiness, irritability, behavioral problems, learning difficulties, motor vehicle crashes in teenagers, and poor academic performance.
Our goal at Comprehensive Sleep Care Center is to make you and your child's experience as comfortable and beneficial as possible.
https://comprehensivesleepcare.com/wp-content/uploads/2019/08/941871_10200847474085584_1363427941_n.jpg
612
612
Sharon Goldman
https://comprehensivesleepcare.com/wp-content/uploads/2017/05/CSC.png
Sharon Goldman
2020-08-12 10:46:09
2023-01-26 17:26:38
Tips for Your Child's Sleep Study