Sleep Services Overview
Comprehensive Sleep Care is among the Washington DC metro area's most experienced medical practices for diagnosing and treating the many causes of sleep disorders for both children and adults, including snoring and sleep apnea.
Unlike many area sleep clinics, Comprehensive Sleep Care Center is devoted entirely to sleep medicine, ensuring that our doctors focus on the issue that matters most to our patients.
Finding a solution to your sleep problems, so you can say hello to sleep again…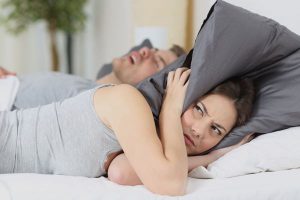 Our centers are staffed by a multidisciplinary, multispecialty team of board-certified sleep specialists who evaluate and treat Insomnia, Snoring, Daytime Sleepiness, Sleep Apnea, Narcolepsy, Shift Work Difficulties, Restless Legs, Periodic Limb Movements and Circadian Rhythm Disorders. Our team includes specialists from the fields of neurology, psychiatry, internal medicine, pediatrics, and includes a team of dentists for the treatment of sleep apnea.
We provide a continuum of care approach or a 'one-stop sleep health shop.'
This approach provides a seamless, coordinated model of care for our patients, and includes the following:
Consultations with our board-certified sleep health physicians
Diagnostic sleep studies
CPAP center on site. Our patients meet with our CPAP specialists to determine the best fit for the individual patient regarding their CPAP needs, from finding the best fitting mask to learning about the importance of using CPAP for their overall health, and how we can support you in your care on a long term basis
Should an oral appliance be a consideration for our patients with mild to moderate sleep apnea, or for those who have failed CPAP, our onsite dental physicians may be just the answer
Ongoing access to our patient care resources, educational opportunities and follow up support
The availability of such a wide range of treatment and services allows our patients to save time and money, enjoy the convenience of scheduling appointments with our team of specialists and receiving care in one location, while having a single point of contact to coordinate their care and answer any questions.