Why choose Comprehensive Sleep Care Center?
A full-service sleep health center. We provide board-certified sleep physician consultations, diagnostic testing, and treatment services for more than 80 sleep disorders, including sleep apnea, insomnia and narcolepsy.
Say Hello to Sleep Again…
Comprehensive Sleep Care is among the Washington DC metro area's most experienced medical practices for diagnosing, treating, and follow-up care for the many causes of sleep disorders in both children and adults, including snoring and sleep apnea.
Sleep disorders may seem relatively easy to diagnose but can be extremely difficult to treat and manage without a specialist. Sleep Apnea is a life-long diagnosis that needs to be well-managed to be successful with treatment. Our sleep specialist will collaborate with your referring healthcare provider to ensure you have the utmost in sleep health care and access to the newest leading-edge technologies, treatments, and supportive care available.
---
So Why Choose Us?
We are committed to your care, your treatment, and your results as an all-inclusive sleep health center
Our Physicians and Dental Team
Our physicians, Dr. Sabharwal,  Dr. Rotolo,  Dr. Sullivan, Dr. Mathur, and pediatric sleep specialist Dr. Shahzeidi are board-certified in sleep medicine and have devoted their entire practice to the diagnosis and treatment of sleep disorders. This allows them to focus on advancing their skills and applying their expertise in sleep medicine and outstanding care for our patients. Our patients have consistently expressed high satisfaction with our doctors and have ranked the overall quality of our services as excellent through our internal surveys.
We are the only sleep health center in the Washington, DC metro area to provide dental physicians onsite at our centers who specialize in custom-made oral appliances for those patients diagnosed with mild to moderate sleep apnea, or for those patients who have failed CPAP therapy in the treatment of sleep apnea. Not only is this more convenient for our patients, it often times saves you a lot of money, potentially hundreds to thousands of dollars. Having both sleep medicine and dental physicians on our staff allows us to bill your medical insurance directly (subject to your plan benefits) and you pay only the co-pay and any remaining deductible on your plan. Most dentist offices require you to pay for the cost of the appliance up front and are unable to bill your medical insurance.
Comprehensive Services and a Continuum of Care Approach
Getting diagnosed with a sleep disorder and the coordinated care, especially for patients diagnosed with sleep apnea, can often get overwhelming, with many appointments with different providers and in different locations – as often happens with the majority of sleep labs. We offer a continuum of care approach which is more effective and convenient for our patients – a 'one-stop shop' providing sleep physician consultations, sleep diagnostic testing and a wide range of treatment and patient support – all under one umbrella. The availability of this array of treatment options allows our patients to save time, potential frustration and money, while having a single point of contact for questions related to their care.
We Offer a Wide Range of Treatment Options and a Lifetime of Care
The wide range of options means you'll find the treatment, or combination of treatments, that works best for both you and your bedmate. These options include the latest CPAP equipment for the treatment of sleep apnea. Our CPAP specialist will introduce you to CPAP, and make sure you are comfortable with this form of treatment. Oral appliances are an alternative to CPAP for mild to moderate sleep apnea, and our center is the only center in the DC metro area to provide on-site dentists and offer full medical insurance coverage for the treatment of sleep apnea with oral appliance therapy.
A More Affordable Option
Are you concerned about how much your sleep study may cost you? If your insurance plan has a deductible or coinsurance, or if the exam you need is not covered by insurance, you may pay significantly more for your or your child's sleep study at a hospital or a hospital-owned outpatient facility than you will pay at our independently owned sleep health center. Procedures at Comprehensive Sleep Care Center are considered 'in-office procedures' and are billed differently than 'outpatient' hospital services.
Our Staff
We have over 40 members on our team to support you, each one being highly skilled, knowledgeable, and committed to providing an exceptional experience to our patients. As sleep specialists, we understand our patients visit us because they aren't sleeping well, and thus their well-being has been affected. We do everything we can to make our patients feel like new again, and to go above and beyond to ensure our patients feel welcomed and appreciated.
Comprehensive Sleep Care Center Amenities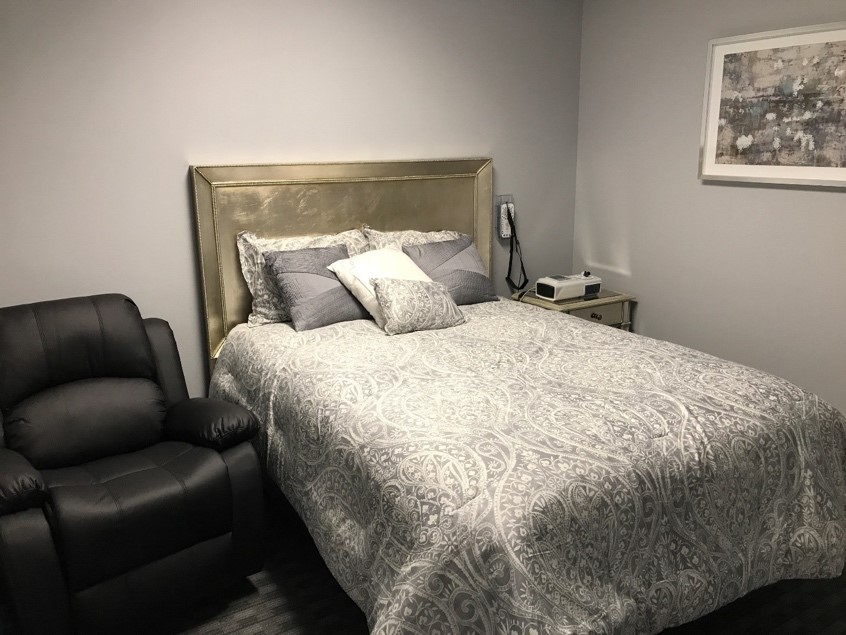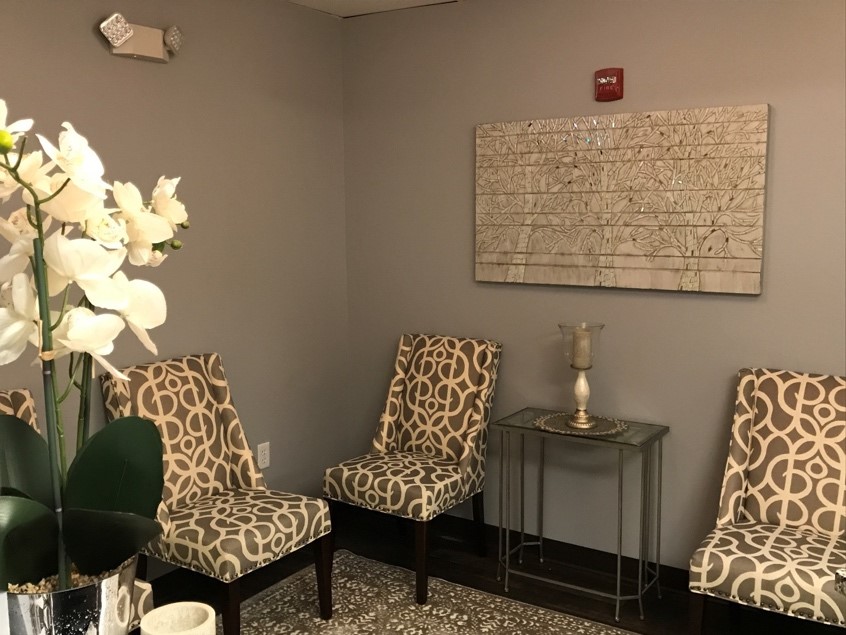 When you're treated at Comprehensive Sleep Care, it will be like you went to sleep and woke up a whole new person, or at least a happier, healthier person.
Here are some of the amenities you may enjoy as a sleep patient of Comprehensive Sleep Care Center:
Plush queen size beds with luxury bedding
Flat Scree TV in each room
Most rooms have sleeper recliners and work desks
Complimentary WiFi
Handicapped accessible bathrooms with shower facilities in most facilities
Convenient scheduling – open seven nights a week
Insurance verification, pre-certification services
Sleep test results within 48 to 72 hours
Dental team on staff for oral appliances
CPAP department and supplies at each center
Rest Easy. Rest Healthy
Say Hello to Sleep Again…