We have nine sleep care centers located in the Washington, DC metro area, seven in Northern Virginia, one in N. Bethesda/Rockville, and one in Germantown Maryland. You can get directions to our centers via the Google Map link for each center below. Our Virginia locations and N. Bethesda are fully operational for sleep studies seven nights a week, and our Germantown location is operational for sleep studies three nights a week. Each of our centers daytime operating hours will vary for physician, dentist and durable medical equipment (DME) appointments. To schedule a consultation, please call us at 703.729.3420 to make an appointment at any of our nine locations, or you may schedule online.
---
---
Chantilly Office: 4080 Lafayette Center Drive #170 C, Chantilly, VA 20151 – Get Directions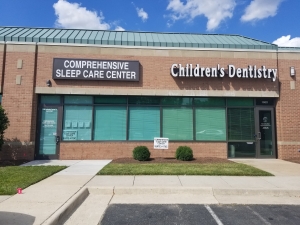 DUE TO COVID-19 OFFICE HOURS MAY CHANGE PLEASE CALL AHEAD BEFORE STOPPING BY OFFICES
Hours – Hours are subject to change please call to confirm
Monday 8:00 am – 5:00 pm
Tuesday 8:00 am – 5:00 pm
Friday 8:30 am – 5:30 pm
Sleep center is open  7 nights of the week.
Ample free parking
Hours are subject to change