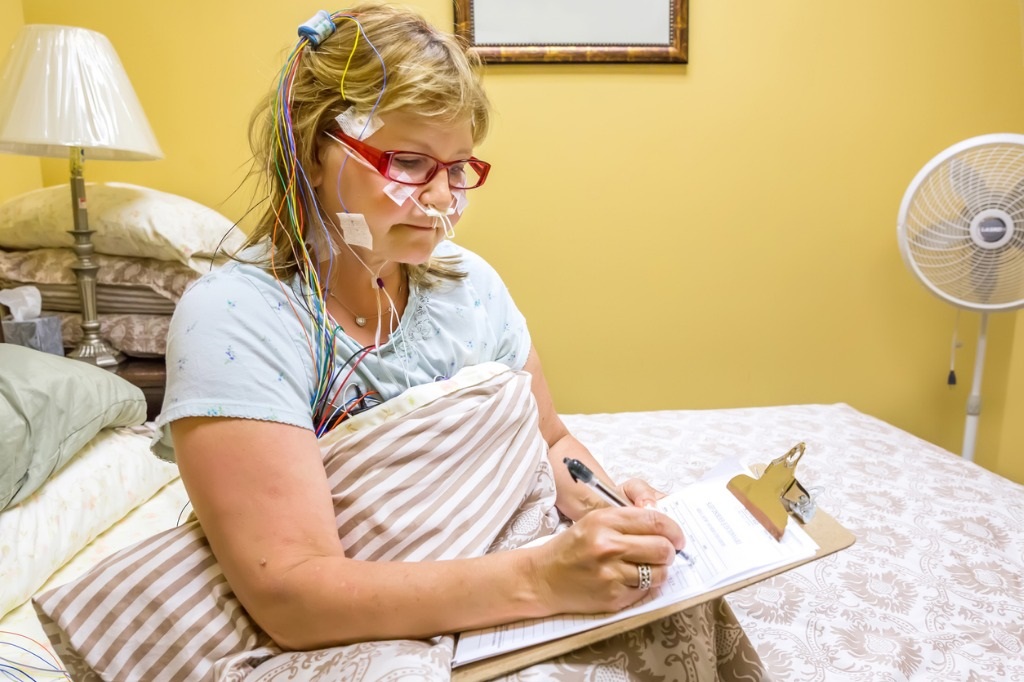 Sleep Study Instructions
Important Instructions 
How to Prepare for your In Lab Sleep Study
---
On the day of the sleep study, make sure that your hair is clean, dry, and free of oils, gels, hair spray, and other products. Please remove any hair extensions or wigs. The scalp must be accessible, or we will be unable to do the study.
You will have sensors with gel/paste, and possibly tape, placed on your head, chin, around your eyes, legs, chest, and finger, to record sleep activity during your sleep study.
Avoid napping on the day of the study.
Eat your regular evening meal before you arrive for your sleep study.
Avoid alcohol, sedatives, stimulants, and caffeinated beverages (coffee, tea, and cola) for 24 hours before the study.
Wear comfortable clothing to sleep in and feel free to bring your favorite pillow or blanket.
Bring your regularly scheduled medications and plan to take them as you normally would unless your physician instructs otherwise.
Bring reading materials, laptop, or other activities to occupy your free time. (Wi-Fi is available.)
If you are under 18 years of age, a parent or guardian is required to stay with you for the entire duration of testing. Most rooms have an overstuffed recliner that is very comfortable for sleeping.
Notify us if you require special assistance. You may be required to have a caregiver present during testing.
If you are using positive airway pressure therapy (CPAP), bring your mask and headgear. If you have an oral appliance and are having a follow-up sleep study, please bring your oral appliance, adjustment key and/or bands.
Bring toiletries and a change of clothing. We provide towels to wash up in the morning.
If you'd like to bring a healthy snack for the evening or morning, or if you have special dietary needs (e.g., gluten free), please bring snacks with you. We provide coffee and breakfast bars for you in the morning.
Service dogs trained to assist people with medical disabilities are allowed with prior authorization by our physician.
By following these simple guidelines your sleep study should go soundly, and you'll soon be notified of the results of your study and recommendations for therapy.