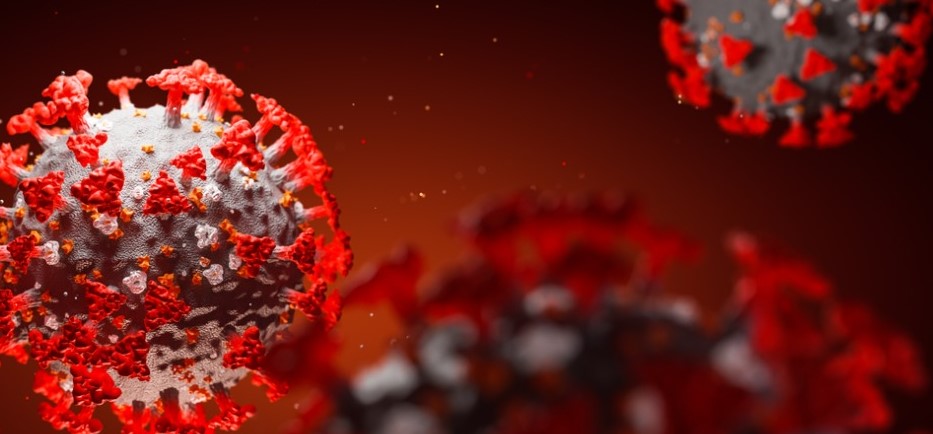 Comprehensive Sleep Care Center is constantly monitoring the scope of the COVID-19 pandemic.
For the safety of our patients, employees and the community we are adjusting our office visit and sleep study policies.
DUE TO COVID-19 OFFICE HOURS MAY CHANGE PLEASE CALL TO CONFIRM OFFICE WILL BE OPEN IF YOU ARE STOPPING BY
With the COIVD-19 Pandemic, and the beginning of cold and flu season, we want our patients to know we are working hard to keep you safe.
The safety of our patients and staff is our upmost concern. Comprehensive Sleep Care Center has installed high intensity UVC Germicidal Lamps in the Heating and Air Conditioning ducts in our sleep labs and offices*. UVC Germicidal Lamps have been a trusted method for years in hospitals to help control bacteria and viruses. UVC light is the type of Ultraviolet light that is the most effective at killing germs. UVC light kills germs through damaging molecules, specifically nucleic acids and proteins. This makes the germ incapable of performing the processes that it needs to survive.
Comprehensive Sleep Care Center follows all CDC and American Academy of Sleep Medicine guidelines. Our staff cleans the offices several times a day and there is a mandatory face mask policy for all staff and patients while in our offices.
In the sleep lab, our technicians are taking extra precautions as well. Our sleep study rooms are disinfected prior to our patient's arrival and all surfaces are disinfected before and after patient use with hospital grade germicidal cleaner. All patients and caregivers are pre-screened in the lobby for COVID 19 and temperatures are taken. The technicians are equipped with proper PPE to protect themselves and you. All PAP titration and Oral Appliance titration study patients are being COVID tested prior to their appointment as an extra precaution. If you are coming to see us for treatment using PAP, the tech will place fresh filters onto your machine, and we've added an additional – bacterial filter! In the morning, once a patient leaves, the rooms are sanitized once again. Not only are our techs here to help you with your sleep disorder, they're hard at work keeping you safe during this upcoming cold and flu season!
*Please call (703) 729-3420 for specific information or to schedule an appointment.
DOCTORS VISITS
New patients and follow-up appointments with our physicians and physician assistants will be conducted via Telemedicine through CSCC.Doxy.me. All Telemedicine visits will be billed through your insurance company. We are also conducting in-office visits.
IN-OFFICE DOCTORS VISTS ARE CURRENTLY ON HOLD. ALL DOCTOR'S VISITS WILL BE CONDUCTED BY VIRTUAL TELEMEDICINE.
We will re-evaluate this policy on Jan 15, 2021
IN-LAB SLEEP STUDIES
Starting May 1 Comprehensive Sleep Care Center will resume in-lab sleep studies. This is based on the American Academy of Sleep Medicine and CMS recommendation.  This is subject to change based on AASM, CDC, CMS, Government, LMG & Local Authorities.
All patients undergoing Titration Sleep Studies (CPAP, BiPAP, SPLIT, OA) will need to have a COVID-19 test completed prior to their sleep study. In addition, we ask that all patients that work in a medical office also be tested, regardless of the type of study being performed. Patients will not need a doctor's order. You must make an appointment for testing at one of our office locations by calling 703-729-3420. We ask that you complete the test 5-10 days before your study, so your results will be back in time. If not, your study could be cancelled or rescheduled. We also ask that you self-isolate after your test until your study is completed.
Important instructions for your overnight sleep study
For the safety of our patients and the staff we require all patients and caregivers to wear a face covering or mask. Due to the COVID-19 pandemic and a nationwide shortage of personal protection equipment, practice is unable to provide our patients with masks for their appointments.
Each person will be pre-screened by the Night Technician. If you are experiencing any of the following, we request that you call our office immediately and we will reschedule your visit.
Fever of 100.4 or higher
Shortness of breath or trouble breathing
Dry Cough
New onset muscle pain
Exposure to anyone who is quarantined or has tested positive for COVID-19
Please note that during your overnight study Comprehensive Sleep Care Center's Night Technicians will be following CDC guidelines for cleaning and disinfecting the office as well as the use of Personal Protective Equipment (PPE). If you are unable to accommodate the policies above or feeling ill, please call us at 703.729.3420 to discuss your appointment options.
DURABLE MEDICAL EQUIPMENT & HOME SLEEP STUDIES
Durable Medical Equipment and Home Sleep Studies will continue with a confirmed pick-up, and drop-off, appointment time. When possible, we will attempt to do curbside drop off, again with a scheduled appointment time. We offer DME and HST training video on our website.  Our DME staff will be available to speak with patients over the phone or by email to answer any questions.
CPAP SUPPLIES
We will continue to mail out CPAP supplies for those that have signed up for auto supplies and confirmed supplies order thru our automated phone system.
Comprehensive Sleep Care Center and LMG providers take their roles as healthcare providers very seriously.  As always, our focus is the safety and well-being of people, including our patients; our employees and our communities at-large.  We remain committed to providing timely, meaningful and rational advice to our patients, in addition to meeting your healthcare needs. If you have any questions please call our office at 703-729-3420.