CPAP THERAPY
Cutting Edge Treatments & Lifetime Care
Because sleep disorders and sleep apnea have more than one cause, we offer more than one treatment. However, the only treatment you'll get from us is the one that suits you the best. Our board-certified sleep physicians use their vast experience, the latest research, latest technology and advances in clinically proven medicine to support your health and well-being. The wide range of options means you'll find the treatment, or combination of treatments, that works for both you and your spouse or partner.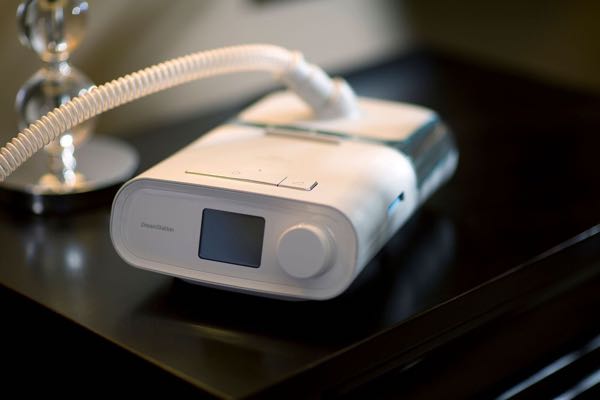 Our sleep care team has been helping people sleep healthier and quieter for years.
The following sections outline the CPAP therapy treatment options and our patient support for our sleep apnea patients. Select the links to read more information about each option.
Onsite CPAP, Bi-PAP and ASV Treatment Therapies
 Obstructive Sleep Apnea is one of the most common forms of sleep apnea. Caused by an obstruction in the upper airway, it's characterized by frequent pauses in breathing; the pauses can last 20-40 seconds.
CPAP, Bi-PAP & ASV therapy for Obstructive Sleep Apnea, central sleep apnea and central and complex sleep apnea
Continuous Positive Airway Pressure (CPAP) is one of the best and most effective treatments for Obstructive Sleep Apnea (OSA). CPAP machines deliver a steady, but gentle stream of air through your nose and into the back of your throat. The constant but gentle pressure keeps your upper airway open, allowing normal breathing during sleep.
Bilevel positive airway pressure (Bi-PAP) is unlike CPAP, which supplies steady, constant pressure to your upper airway as you breathe in and out, Bi-PAP builds to a higher pressure when you inhale and decreases to a lower pressure when you exhale. The goal of this treatment is to assist the weak breathing pattern of central sleep apnea. Some Bi-PAP devices can be set to automatically deliver a breath if the device detects you haven't taken one after so many seconds.